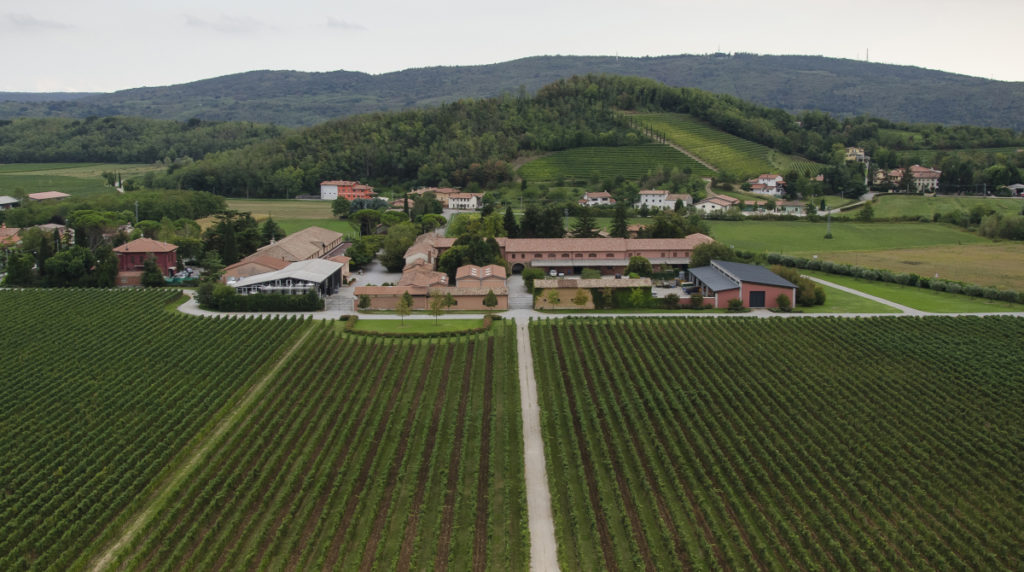 180 hectares and two territories in one.
The property extends for about 180 hectares, from the Alte Rive of the Isonzo river to the Collio hills: therefore, it includes two areas with a high winemaking vocation, the DOC Collio and the DOC Isonzo, with very different geomorphologic specificities that unmistakably characterise the wines that come from them.
Tenuta Villanova is happy to be able to welcome guests visitors to make live of unique experiences.