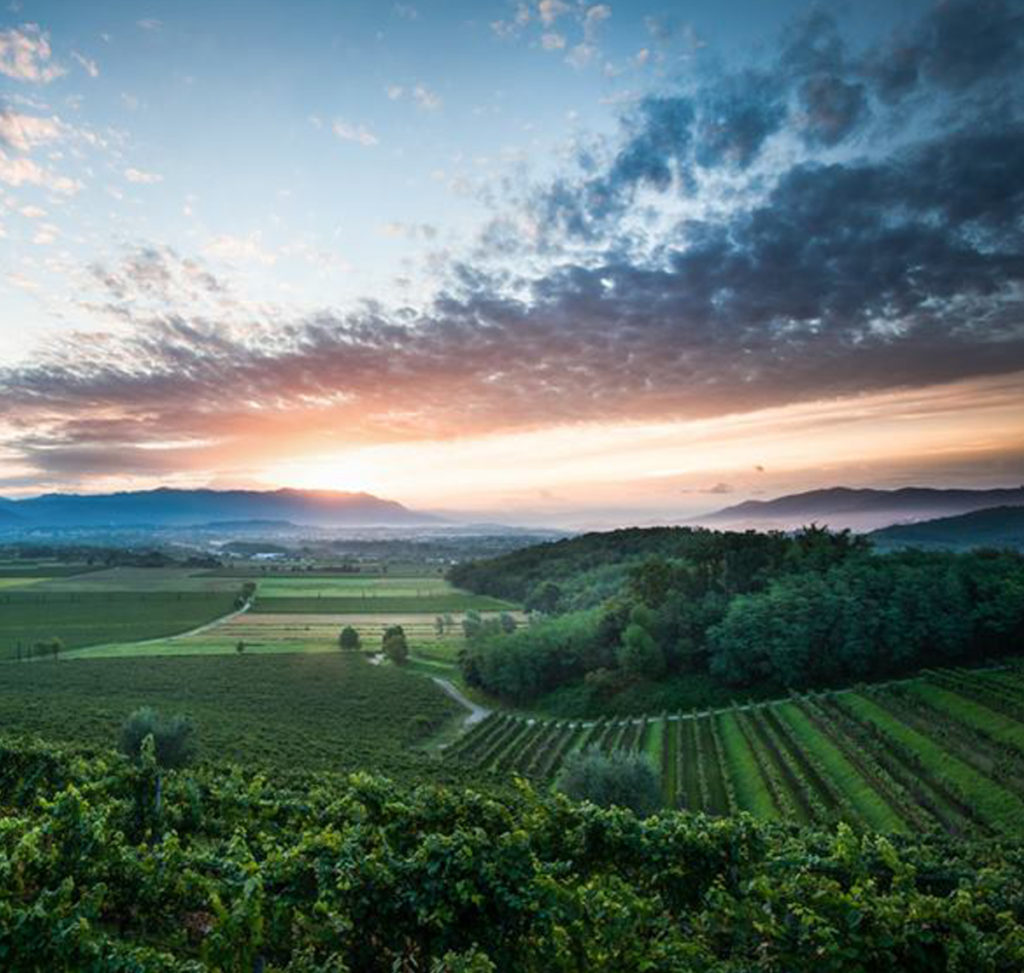 A world of treasures: wines, vineyards, land, people, knowledge
The area cultivated with vines by Tenuta Villanova in the Friuli Isonzo DOC area is today a fundamental resource for the company's production. The alluvial plain of the Isonzo river, composed of sandstone layers such as calcified sands and gravels, gives rise to grapes with natural freshness and minerality that best express the varietal aromas. The characteristic of this mixture can be traced back to the melting of the glaciers that in the Quaternary period shaped the hills of central Friuli on the one hand and transported enormous quantities of gravel and sand to the valley on the other. What in ancient times had been a marshy and swampy valley floor was transformed into a river that was full of life and capable of being beneficial and generative.
Tenuta Villanova's flat vineyards are therefore located on the Isonzo river plain, whose permeable soil has an important pebbly component of gravel and sandstone.
Over time, each plot of land (manso) has been dedicated to the grapes best suited to the soil and microclimate of this plain, which is particularly protected from northern winds thanks to the presence of the nearby Alps, and open to the beneficial sunshine that spreads across the Upper Adriatic along with the Mediterranean winds that characterise these lands.
The perfect adaptation of the vine to this environment allows us to obtain wines of excellent quality and express the full potential of our grapes.